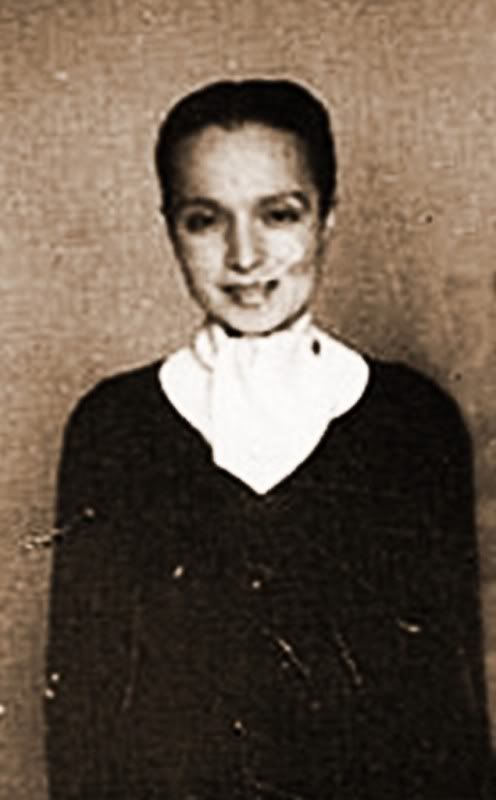 Makhali-Phal – Circa 1933
(1898-1965) Poet & Author
In 1898, Makhali-Phāl (christened Nelly-Pierrette Guesde) was born in Phnom Penh, Cambodia, Her father, Pierre Mathieu Thédore Guesde, was a French colonial administrator. Her mother, Néang Mali (Anne Marie) was Cambodian. From birth, Makhali-Phāl combined the opposing worlds of Europe and Asia.
List of her books: http://www.amazon.com/s/ref=ntt_athr_dp_sr_1?_encoding=UTF8&field-author=Makhali%20Phal&search-alias=books&sort=relevancerank
[IMG]http://img.photobucket.com/albums/v14/KP_travelBug/d40e28eb.jpg[/IMG]

A millennium ago, Cambodia's Khmer civilization changed the face of Southeast Asia, revolutionizing the region's art, architecture, language, religion, economy and society in ways still clearly evident today. In 1898, a Franco-Khmer child was born in Cambodia whose very blood combined the opposing worlds of Europe and Asia. As an author, she devoted her life to expressing the conflict, harmony and hope inherent in these powerful forces. Her name was Makhali-Phāl. "Song of Peace" is her timeless poem of inspiration and self-awareness for all humankind, but especially for those seeking to understand the essence of East and West. Through Makhali-Phal's visionary words, ancient Khmer souls speak again, sharing their wisdom in ways that resonate in our modern era. This new edition includes the first English translation of her epic poem "Chant de Paix" with complete original French text, the first published biography of the author by Sara Elizabeth Harris, and exclusive personal photos of Makhali-Phāl. The classic cover scene of Angkor Wat was painted by renowned French artist and historian George Groslier in Cambodia in 1911.
[Message last modified 06-18-2012 07:40am by Kadin]